After our winter weather, do you have cabin fever? Time to get outdoors. Here are three Plano Parks with paved walking paths. So get on those sneakers and go exploring.
Arbor Hills Nature Preserve 
Designated as a National Wildlife Federation habitat, Arbor Hills Nature Preserve features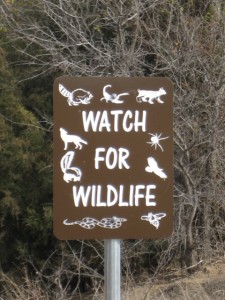 200 acres of forest and Blackland Prairie. With over 2.3 miles of paved trail, Arbor Hills is ideal for strollers. The trail winds through forest, up a hill to a scenic overlook, and continues through prairie. At the trailhead, signs advise park users to watch for wildlife. The park supports a wide range of animals, from common grey squirrel to armadillo. The animals are shy and you are more likely to hear the scuttling critters in the ground cover, than actually see them. A well-designed park, the paved trail guides walkers and skillfully shields them from the development along the park's perimeter. Covered picnic tables are available at the overlook and near the parking lot.
Located in west Plano, Arbor Hills is a popular spot on weekends for families and mountain bikers with the parking lot often filling beyond capacity.  To avoid the crowds, visit Arbor Hills on a weekday. Arbor Hills Nature Preserve is at 6701 W Parker.
Oak Point Park 
Another Plano Park nature preserve, Oak Point Park has an extensive concrete path system. The 3.5 miles of paved walkway winds through prairie, grasslands, and circles a pond. The pond provides prime duck and turtle viewing. The level pathway makes it an easy walk, though the green space is less scenic than at Arbor Hills.
The largest Plano Park with over 800 acres, Oak Point Park also has a series of natural surface paths that follow Rowlett Creek. An underutilized green space, Oak Point Park is quiet, even on the weekends. Located at 5901 Lois Rios Boulevard. The park has a covered picnic area.
Chisholm Trail
If you want a longer walk – say eight miles – check out the Chisholm Trail.  This green strip follows Spring Creek from Legacy south to Harrington Park. You can start the trail at Schimelpfenig Library (5024 Custer Road). Situated at the halfway point, the library provides adequate parking and easy trail access. From the library, head southeast. There is a paved pathway along both banks of Spring Creek with bridges periodically crossing the stream to connect the trails. The long linear parkway is bounded on one side by quiet residential streets and on the other by the creek. If you walk at dusk, the big rodents you see are not rats – they are shy nutria living in burrows along the stream's banks. Intermittently along the pathway are small neighborhood parks with playground equipment. Chisholm Trail is a popular bike pathway and congested on weekends.
All three paved trails are open to bikers. To ensure a safe walk, remember to stay to the right of the trail and allow bikes room to pass. You can also bring your dog, if on a leash. Operated by the City of Plano, Arbor Hills, Oak Point, and Chisholm Trail are open from 5 a.m. until 11 p.m.