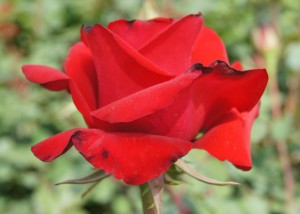 This weekend, Tyler celebrates its 83rd Rose Festival with a parade, rose show, arts and crafts fair, and guided rose garden tours. If you visit Tyler, be sure to stop by the Tiger Creek Wildlife Refuge and support this nonprofit that provides a home to rescued big cats.
Tyler and roses
Nicknamed the Rose Capital, Tyler's agricultural industry shifted from growing peaches to roses in the 1920s. By World War II, Tyler grew over half of the rosebushes sold in the United States. Tyler's market share has decreased to about 15 percent, however, roses remain a major, area industry. Each October, Tyler celebrates its rose history with the Texas Rose Festival. The Tyler Rose Museum, open year round, tells the region's story with rose festival memorabilia, video, and a computerized catalog of 250 rose varieties.
Tyler Municipal Rose Garden
The garden is at its height during the month of October. You'll find 500 different rose varieties with fanciful names like Cinderella's Song, Summer Wind, and Freckles. The rose garden contains over 38,000 rose bushes. I also recommend visiting in early spring when the garden is ablaze with blooming azalea displays in pink, salmon, magenta and red.
Tiger Creek
Located just outside Tyler, Tiger Creek Wildlife Refuge's stated purpose is "to provide rescue and rehabilitation to big cats that have been abused, neglected, or displaced." The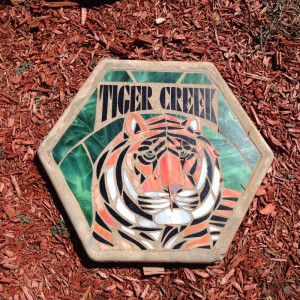 refuge spans 150 acres and houses over 40 big cats from tiger to bobcat. Several of the cats were victims of the exotic pet trade of the 1990s. Some cats were relocated when other refuges closed. And many of the cats have physical problems, like Babs. A bobcat, Babs is blind, most probably due to poor nutrition when he was kept as a pet.
Each big cat has its own story. There is a tiger rescued from a man who abused her and had her fight dogs when she was a cub. The tiger, Sierra, was once owned by Michael Jackson. Then there is Tin Cup, a mountain lion. A farmer's dog brought the cub (the size of a tin cup) to a farmhouse porch in New Mexico. Efforts to locate Tin Cup's mother failed, so the farmer contacted Tiger Creek. Tin Cup, a handsome, playful, and photogenic cat, is my family's favorite.
When you go
The Texas Rose Festival is October 13 through 16. Most events are free. Both the Tyler Rose Museum (420 Rose Park Drive) and the Tyler Municipal Rose Garden (624 North Broadway) are open year round.
Tiger Creek Wildlife Refuge (17552 FM 14) is open most days. While more expensive, I strongly recommend the guided tour, or the combo tour. The docents are extremely knowledgeable about the cats and their stories.