Are you looking for an out of the ordinary shopping experience? Third Monday Trade Days (TMTD) in McKinney offers everything from alpacas to yard art. Catering to the treasure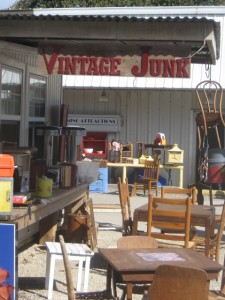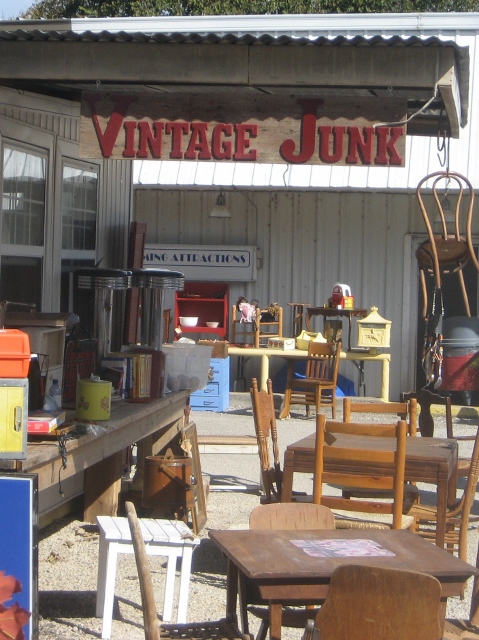 hunter in all of us, the market overflows with collectibles interspersed among flea market castoffs. Located on US 380, just two miles west of US 75, this three-day, once a month event hosts an eclectic group of vendors. Third Monday crafters' stalls sell handmade jewelry, clothes, hats, etched glass, and even tooth fairy pills. Interior designers frequent the market for its wide selection of home accents and architectural hardware.  Looking for garden art? There are planters, wrought iron sculptures, and wide selection of concrete critters.
Antiques, collectible glass, and china stalls sandwich between vendors selling t-shirts and ball caps. A covered building called the Mall holds a mix of shops from photographic art to vintage clothing to a coin dealer. There is even an ATM at the Mall, just in case you need more money.
Throughout the market, food trucks sell food normally reserved for the State Fair. Foot long corn dogs, funnel cakes, turkey legs, and honey roasted corn are just a few items sold. Stalls also sell other delectable treats for shoppers to take home like pecans, fresh roasted coffee, local honey, and elderberry jelly.
While shopping, don't miss the opportunity to chat with vendors. Many have been part of Trade Days for years and all have fascinating stories about their products. In fact, Third Monday Trade Days is part of Collin County history. In pioneer Texas, the circuit court judge made his rounds to each county just once a month. In Collin County the judge presided over court on the third Monday. People from around the area would come to town to see the court proceedings – think of it as the Judge Judy of the frontier. They would bring their goods to trade and sell, thus the birth of our modern Trade Days. Third Monday Trade Days is located in what used to be Buckner, another piece of local history. The frontier town, Buckner, was the Collin County seat from 1846 – 1848. All that remains of Buckner is the Buckner Cemetery located on the market's west end.
When you go.
Trade Days are from 8 a.m. to 5 p.m. Friday, Saturday and Sunday preceding the third Monday of each month. Admission is free, though there is a $5 charge for parking (parking is free on Friday). Located at 4550 West University Drive in McKinney, the next TMTD weekend begins April 17. For more 2015 dates, visit the TMTD website or call 972-562-5466.