If you are looking for the perfect family escape from the heat, try the Perot Museum of Nature and Science. The Perot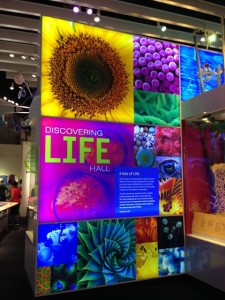 takes science and makes it fun. Packed with five floors of adventure, discovery, and mystery; Perot is everything a science museum should be.
Texas-centric
One of the features I particularly enjoy about Perot is how, whenever possible, the exhibits relate to life here in Texas. The Discovering Life hall boasts dioramas and information about Texas ecosystems, like the Blackland Prairie. Our own Edwards Trinity Aquifer illustrates water cycles, and the Shale Voyager (a 4-D theater experience) takes you into the heart of the Barnett Shale. Even the dinosaur exhibit highlights critters who once roamed our area. The Texas linkage helps kids understand the science on a more personal level.
Encouraging the next generation
In each exhibit hall, you'll find monitors featuring scientists telling their story. Many of the scientists talk about a middle school class or science project that ignited their passion. It's a fantastic way to inspire kids to think about a career as an astrophysicist or pedologist (that's a soil scientist). Several of the featured scientists include women, subtle encouragement for girls to pursue STEM careers.
Call to action
Throughout the museum, placards challenge you to explore even further with projects you can do at home. Interested in astronomy? Check out SCOPE, a citizen scientist project where you classify stars based on the spectrum of light they emit. Concerned about climate change? As a citizen scientist, you can help monitor the budding and blooming of plants at Project BudBurst. There are over a dozen citizen scientist projects highlighted throughout the museum – what an awesome way for kids to participate in real scientific research!
Hands-on
Each exhibit hall combines information with hands-on activities. Make a rainbow, play the Prey/Predator video game, or experience an earthquake. Kids (and adults) don lab coats and goggles before conducting experiments on fruit flies in the Bio Lab. A real kid favorite is the Robot Arena where you can build and program robots.
More is less
My family found the Perot overwhelming. It is five floors. And it is packed with exciting activities — too many activities. Sensory overload set in for my family after exploring two floors of exhibits. Limiting your visit will improve your experience. If you have older kids, the top three floors work well. For little tots, the Moody Family Children's museum is ideal. If your kids love video games, interactive activities in the Texas Instruments Innovation and Engineering hall will be a sure winner. My advice is not to try to see the entire museum in just one visit.
Samsung tablets
For all you techies, a digital visitors guide is available from Google Play. Bring your android phone or check out a Samsung tablet in the museum lobby. If borrowing a tablet, you'll need to leave a personal id, like a driver's license.
Museum admission discounts
The Perot Museum of Nature and Science does not have a free day, but Perot does have numerous discounted admission programs. They include free admission for military and military veterans, and educators. You must present documentation at time of purchase (see the Perot website for more details). During summer months (Monday through Friday), admission is $10 after 4 p.m.
When you go
The Perot Museum of Nature and Science is open Monday through Saturday from 10 a.m. to 6 p.m., and Sunday from 12 to 6 p.m. Paid parking is available in nearby lots.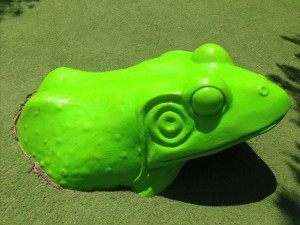 There is an outdoor children's play area for little kids — though even adults may be tempted to play leapfrog in the frog park. An onsite Café is open daily serving pizza, burgers, and sandwiches.