The Dallas Federal Reserve Bank has a free exhibit in its lobby entitled Economy in Action. The exhibit is chocked full of currency facts. For example, did you know that the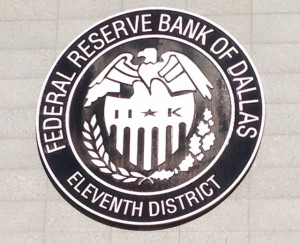 only paper currency bearing the portrait of a woman was the one dollar silver certificate? Martha Washington graced that now defunct bill. And did you know that without a central bank in the mid-1800s, there were more than 30,000 different types of currency in the United States?
From interesting information on paper currency, you enter the heart of the exhibit and learn more about the Federal Reserve. Dallas Federal Reserve Bank serves the eleventh district encompassing areas of Texas, northern Louisiana and southern New Mexico. It is one of twelve districts which comprise the central bank of the United States, more commonly known as the Federal Reserve. Look at a dollar bill. If there is the letter 'K' on the left side in the middle of the bill, then the Federal Reserve Bank of Dallas placed that dollar into circulation.
Clever, multimedia displays discuss the inception of a central bank for the United States. You learn the story of how Dallas forefathers chatted up the United States Postmaster during a train trip to lobby for a Reserve Bank location in Texas.
The Economy in Action exhibit also educates on how the Federal Reserve works, monetary policy, and the roll played by each Federal Reserve District. Play the game show to see how much you know about the Federal Reserve. Or take the Bankers Challenge to understand criteria banks use to determine whether you get your mortgage or business loan. There is even a display to see how good you are at spotting counterfeit money.
When you go
The Dallas Federal Reserve is at 2200 North Pearl Street, Dallas. Security precautions at the building are strict. You must present a government-issued, picture id to gain entrance (passport for international visitors). Everyone goes through a metal detector. All firearms and weapons, including pocketknives, are prohibited. The self-guided tour is available Monday through Friday from 10 a.m. until 4 p.m. The Federal Reserve building is located kitty-corner to Klyde Warren Park, a great place for a picnic lunch. Parking is available around the area in paid lots and on neighborhood streets. The visitor parking at the Federal Reserve building is restricted to group tours only.